STYLE
What Is A Capsule Wardrobe and Do I Really Need One?
Maximizing your wardrobe with a minimalistic style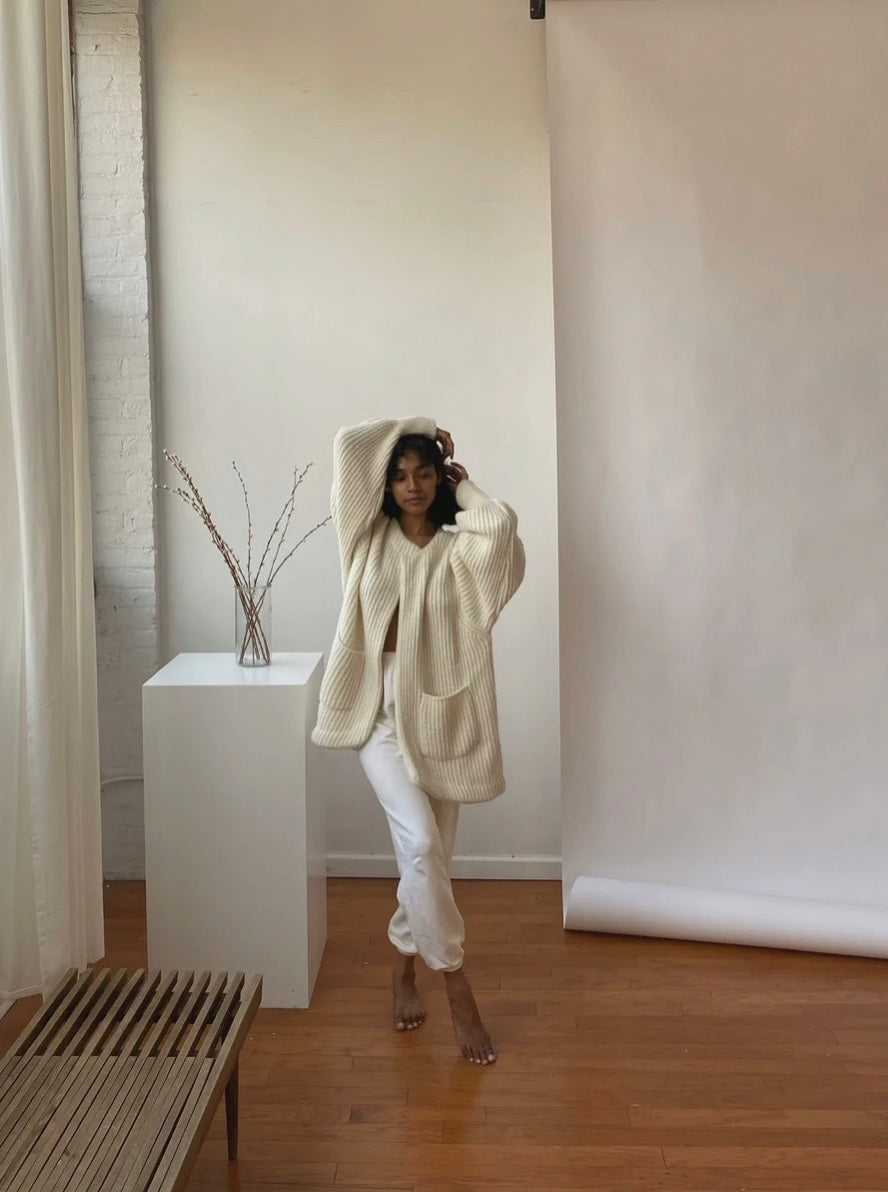 PHOTO: Na Nin
We consider our founders the queens of perfecting the Capsule wardrobe. At SHOPPES, we define a "Capsule Wardrobe" as an intentional, curated collection of pieces to wear for a designated period of time. Here's a quick introduction on how to create a well–edited wardrobe and avoid the dreadful feeling of "I have nothing to wear!"
Pinterest
1. Where To Start
A good ol' closet clean-out! Starting your capsule is about understanding your closet and the way you live and dress. A capsule can be edited by seasonality, monthly, organized by work-wear vs. weekend wear, or even a dedicated travel capsule for special getaways.
SHOPPES
2. Less is More
There are different theories on the number of items you should have in your closet. Our guiding principle – can you clearly see every item in your closet? The number of pieces in your capsule will vary based on what type of capsule you're building, but we recommend starting with 25-30 pieces for a monthly capsule or 35-40 for a seasonal capsule.
DaL
3. Invest In Layers
There is truly nothing better than a crisp white tee-shirt. Investing in quality basics can help elevate your everyday style. The easiest way to achieve a layered look is the 1+1=3 formula. A good tee/ tank + a well-tailored blazer or quality cardigan = a timeless and effortless look that is equal parts comfortable and stylish.
Na Nin
4. Create A Color Pallete
As you can tell, we're big neutral fans over here. Picking a color palette that compliments your style and mood helps create a cohesive closet. This doesn't mean you have to get rid of all of your patterned items (we love a good stripe!) but selecting a color palette creates outfit mileage.
Pinterest
6. Gamify Your Closet
We all love a little healthy competition and for us that means challenging ourselves to be creative with a seasonless wardrobe. A black slip dress? Wore it year round. Wool cardigan? Didn't take it off until Summer. Get creative with how many times you can repurpose an item in a new outfit.
Pinterest
7. Dress In A Way That Feels Authentic To YOU
It's better to have a small amount of clothes you LOVE and that make you feel amazing, than a closet full of clothes that are just okay. Work with what you already own and buy something new when you've clearly identified a gap in your wardrobe or a favorite item of yours is worn out and in need of a replacement.
Pinterest
8. Rotate or Donate with thredUp
Two rules to live by — rotate or donate. Regularly rotate out items that only work for certain seasons like open-toed shoes or linen shorts. If you find yourself not excited to see these items again, donate them. We've partnered with thredUp to donate lightly-used items in exchange for SHOPPES credit. Learn more here.